Dynamic website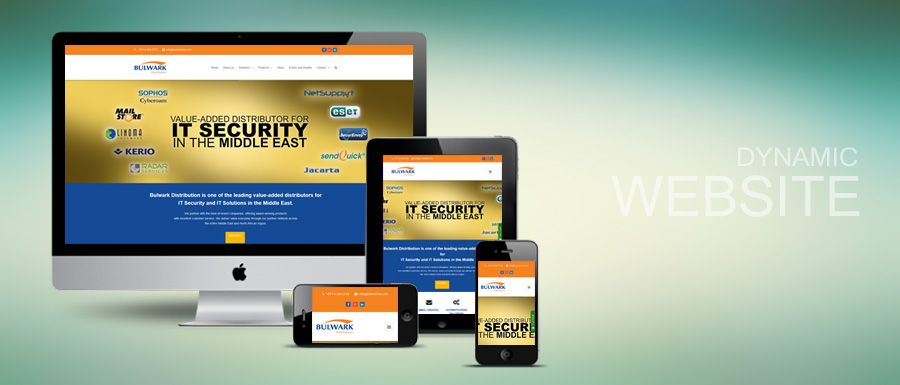 We help you create subtle, intuitive and functional websites. A good website design provides great user experience, increases the conversion rate by almost 40% and thus compels the visitor to come back for more.
It just takes 4 seconds for a user to judge your website. People normally tend to judge the credibility of your website based on its design. Hence, it becomes extremely critical to have a great website design, just like your savvy sales and marketing team. It will help you render a good first impression, will bridge the gap between you and your customers, and will in turn enhance your brand.
Remember, you need to give them an experience, not just the look and feel! Don't make them read long text, since their attention span is too short! Understand the difference between surfing and reading.
More than just sharing your company information online, you also need to start seeing your website as your golden chance to engage your visitors and turn them into your potential clients.
The website will be developed in HTML5 and CSS. This includes the graphic design services for the look & feel of the site, diagramming, layout, analysis of navigation, selection of typography (based on corporate guidelines), color palette (with the correct usage and application of the corporate trademarks and logos), animation, programming (action-scripting), functional testing of the site and final installation of the site into the production web hosting environment.
Content Management System (CMS)
We will architect and implement an advanced Content Management System (CMS) in support of the website that will facilitate the updating of approximately all sections.
The CMS will be browser-based and its access restricted through User ID and Password authentication. In terms of access levels, the CMS will have a multi-level access. This means that the site administrator can create separate user log in with permission to all the sections or selected ones depending upon the requirement.
The CMS will provide following features (apart from the basic CMS functions):
Menu Management (Flexibility to add main links and as many sub links as needed)
WYSIWYG content editor,
Disabling and Enabling contents
URL areas (User defined URLs for each page)
Page Caching System
Advantages of dynamic websites
Much more functional website
Much easier to update
New content brings people back to the site and helps in the search engines
Can work as a system to allow staff or users to collaborate
Disadvantages of dynamic websites
Slower / more expensive to develop
Hosting costs a little more
Summary
Many sites from the last decade are static, but more and more people are realising the advantages of having a dynamic website. Dynamic websites can make the most of your site and either use it as a tool or create a professional, interesting experience for your visitors.
This article aimed to tackle some of the questions faced by website owners. If you'd like to comment on this article or have any questions, please contact us.
Whether you want to re-design your old website designing in dubai, UAE or looking for a brand website designing in dubai, UAE. we would be happy to assist you. Call Us at: 04-2551063, 050-6760120